South victorious in 2019 D4 Coaches All-Star Game.
By: Billy Splain | PA Football News | June 29, 2019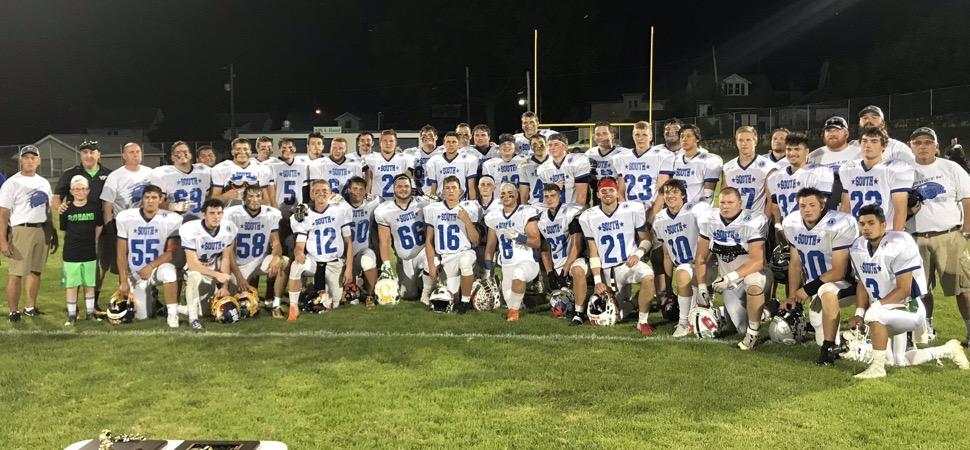 It wasn't until the one minute mark in the second quarter that we saw a score in the 2019 D4 All-Star game.
Milton quarterback Phillip Davis hit Line Mountain's Brevyn Derk on a beautiful 42 yard, over the shoulder pass that Derk played perfectly at the North 26. Several plays later Davis hit Selinsgrove receiver Benjamin Swineford from 18 yards out to make it a 7-0 game after Brendan Gregory hit the point after putting the South ahead 7-0 en route to a 19-7 win at South Williamsport's Rodney K. Morgans Stadium.
Both teams managed good first half drives, trading interceptions at one point. Isaac Gensemer had a drive stopping interception in the end zone to stop a North scoring threat, then it was Collin Bowers who returned the favor stopping the North. Both teams had 2 turnovers on the game. The second half started out pretty much where the first left off, with both teams struggling to score, but near the end of the third quarter the North went on the most impressive drive of the night, a 14 play, 67 yard drive that ended with a Jase Wright 3 yard td with just 39 seconds left in the third quarter. The PAT was blocked leaving the score 13-0, South.
We had to wait over 30 minutes for the next score as a wee tiny cloud 40 miles away produced a strike of lightening as the North squad was driving towards the South end zone. With the ball sitting at the South 26 for the next 30 minutes, head coach Tom Dickinson had plenty of time to draw up a winner. That he did. When the clock finally started rolling Brayden Strouse found Garrett David for the score to make it 13-7 South, but that's as close as the North would get.
On the ensuing series, the South squad drove 67 yards with Davis bulling in from the 1. The two-point attempt failed. Selinsgrove LB Joe Kahn ended the last drive of the night, nearly taking an interception from end zone to end zone but was just pushed out at the 43. The game was the called because that pesky little cloud hung close enough for the refs to see another lightening strike with 1:40 left to play.