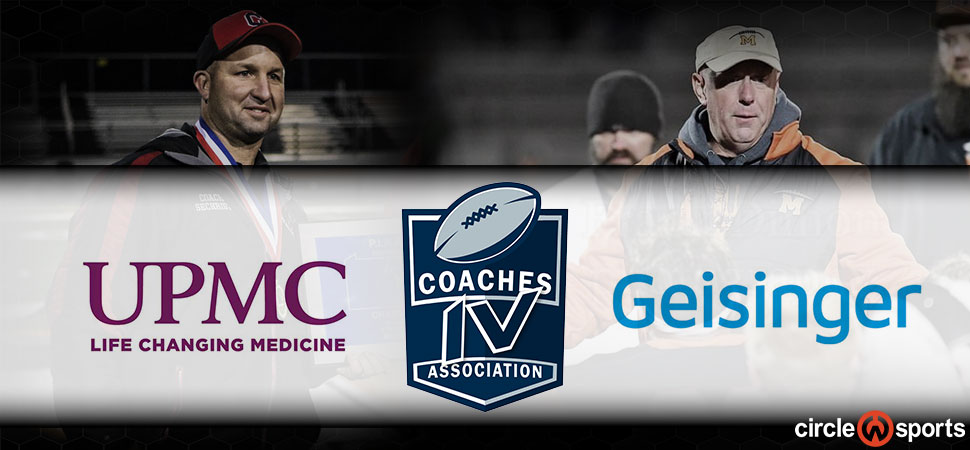 After a two year hiatus the District IV North-South All-Star Game returns this June.
This year's game will be played at Danville High School on Friday, June 24. Kickoff is scheduled for 7:00 p.m. The North team will be sponsored by UPMC and the South team will be sponsored by Geisinger.
Coaching this year's teams are Tyler Sechrist of Canton (North/UPMC) and Phil Davis of Milton (South/Geisinger). Sechrist led the Warriors to their first Class A District IV championship since 1990 and guided his team to a 13-1 record, falling in the state semi-finals to Bishop Guilfoyle.
Davis led his team to a 7-5 record, a year after going 1-6, including starting the season at 4-0. The Black Panthers were the #2 seed in the Class 3A playoffs making it to the semi-finals where they fell to Montoursville.
Team UPMC Staff:
Tyler Sechrist (Canton) - Head Coach
Brock Kitchen (Canton) - Assistant Coach
David Reynard (Canton) - Assistant Coach
Greg Bellows (Canton) - Assistant Coach
Mike Pearson (Williamsport) - Assistant Coach
Ty Drick (Montgomery) - Assistant Coach
Guy Kapichok (Towanda) - Assistant Coach
Bryan Bechdel (Towanda) - Assistant Coach
Team Geisinger Staff:
Phil Davis (Milton) - Head Coach
Mike Bergey (Milton) - Assistant Coach
Mike Adams (Milton) - Assistant Coach
Curt Zettlemoyer (Milton) - Assistant Coach
Matt Wenrich (Milton) - Assistant Coach
Jeff Wagner (Mifflinburg) - Assistant Coach
Tom Parfitt (Mifflinburg) - Assistant Coach
Scott Dennis (Central Columbia) - Assistant Coach